So high it makes all Indian hearts go aflutter
A 360-foot high flag post was on Sunday 5 March inaugurated at the Indo-Pak Attari-Wagah Border, just a stone's throw from Pakistan.
It is said to be the country's tallest flag post. The Indian flag post can be easily seen from Lahore, Pakistan. The flag post weighs 55 tons and the Flag is120 feet in length, 80 feet in breadth.
This is built with a budget of Rs 3.5 crores. The flag post was a project of Amritsar Improvement Trust Authority of the Punjab Government. India's tallest flag post was inaugurated by Punjab minister Anil Joshi.
A quick recap of the statistics:
The Flag flutters at a height of 360 feet—a world record
The flagpole is made from 55 tonnes of steel at a cost of Rs.3.5 crores
The flag costs Rs. 60 lakhs
The flag measures 120 feet x 80 feet
To pull the flag up the pole a hydraulic crane costing Rs. 60 lakhs was employed
12 such Flags are kept in reserve to replace in the event of any damage caused to the flag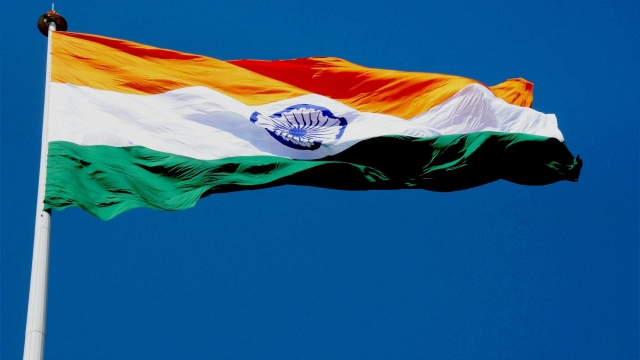 The flag post, installed at the border, became an attraction for thousands of tourists who had reached there to watch the Beating Retreat Ceremony during the sunset. Even visitors from Pakistan's gallery were seen watching the Indian flag with keen interest.
Comments